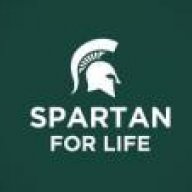 Messages

2,400
Reaction score

3,368
Location
I guess I get to join the list of people with weld related problems with our Bennington. Got 3.5 summers out of it first. Thought I noticed something odd about boat two weeks ago, but had only been out a few times on windy conditions with bimini up.
Had what I thought was some Sea Leg snags getting my attention. Had also noticed a list to port when out, but was righting off to wind/bimini and weight distribution.
Today in looking everything over after coming in from the lake I first heard and then saw the very obvious drainage you'll see in the videos below. Explains why my Sea Legs were lifting the boat funny for a couple weeks - too much rear and center port side pontoon weight creating awkward and strained lifting of the boat out of the water.
Is our boating season over? Maybe. I guess we'll see how I am able to get this approved and fixed under warranty.
I would think if I could find a local good quality aluminum welder we could get it solved more quickly. No idea if there are any up here but I would assume so. However, since I don't have a trailer, I don't really have the ability to tow it anywhere. Hopefully the dealer/warranty/rental trailer...something...will help in this potential process. Videos below:
Video 1 or 3 with both leaks.
Video 2 of 3 with 1st of two leaking areas
Video 3 of 3 with 2nd of two leaking areas.