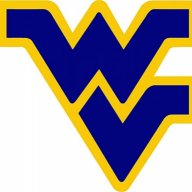 Messages

449
Reaction score

830
(Mods --please consider making this a sticky.)

My buddy is in the dock business. He shared the following information you may find useful:


We would take a number of factors in to account when deciding what to do with a boat prior to a hurricane. The safest place for your boat may be the trailer, especially if it could be stored in a building/garage or away from trees potentially falling on it. If this isn't an option and the lift or tied to the dock is decided to be the best location here are my recommendations:

- If you are leaving the boat in the water, extra lines, and much heavier than normal use are required.

- Make sure the boat is tied to something substantial, your normal dock cleats may not be enough. If there are pilings tie to them.

- When securing your boat keep in mind the water levels can change rapidly during a severe weather event.

- If at all possible spring the boat between the dock and another structure, second dock, tree or anything substantial. Anything you can do to hold the boat between two objects to prevent it from beating against the dock is highly recommended.

- Make sure your battery stays charged to keep Bilge pump operational if applicable.

- If you are storing your boat on a lift raise the lift to a height well above any potential wave action. I would not however raise the lift all the way to the top. Having your boat at max elevation could cause the lift pilings to fail in a very heavy wind.

-Install ratchet straps to all four corners of the lift to prevent the cradle from swinging in the wind.

-Tie the boat to the cradle using the trailer eyes if possible.

- Turn power off to the equipment and the dock itself.

- In either case of DRY storage it is EXTREMELY important to make sure your boat can properly shed water. Make sure that the covers will not hold water. You may even decide that leaving the cover off is a better situation to keep it from being damaged and potentially holding water. I highly recommend pulling the drain plug in all cases in case there is a bilge pump failure. The number one cause of lift damage is a boat that is holding water and pushes the capacity over the limit.