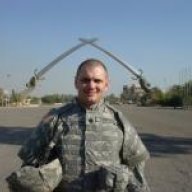 Messages

49
Reaction score

4
Location
I've been reading as much as possible about props and our boats.

A little background before the question: I have a 24 SSL with twin 25" tubes. It has a 115 Honda.

The engine has a max HP of 115 at 5250 RPM. The Redline is 6000. The engine probably doesn't drop much HP after 5250 but I'm sure it is some. Because this is direct drive, more RPMs = more prop speed = more MPH (notwithstanding slip at WOT). However, the max HP is only at 5250; where you would think the 'sweet spot' is for the engine.

So, should I work a prop to run at WOT at 5250 or 6000?

What say you experts?