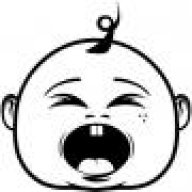 Messages

4
Reaction score

0
Location
Hi all, I just purchased a 2002 Bennington 2275 RL last week. It is in great shape, and spent 4 days of vacation on the lake with it. Had an absolute great time as I have had 2 deck boats in the past but have always wanted a pontoon for the extra room. It has a 2003 Mercury 125 2 stroke on it and I was pleasantly surprised at just how quiet that motor is.

I do have a couple questions/problems I would like to get straightened out if anybody can help lead me in the direction of what I need to do.

First is the steering. I was told by the PO (previous owner....79 years old)it had hydraulic steering. I do not think it is as what I see looks to be a simple heavy cable, not any hydraulic lines or reservoir anywhere. Anyway, especially at low speeds I am feeling a pulse in the wheel and it is a very jerky turning situation, not smooth at all. To me it feels like a car that is either low on fluid, or a bad rack in it. What type of steering did this boat come with, mechanical or hydraulic? What can I do to smooth out that jerky hard/easy feeling at low speeds?

Second is the throttle. Again, not smooth at all. Very tight or sticky making for small changes in speed very difficult. On my other boats the throttle was very smooth, this one you almost have to bump hit it to move it rather then just pushing it. Can I take apart the unit at the helm and lubricate, or things start flying apart if I take the cover off and start messing around in there?