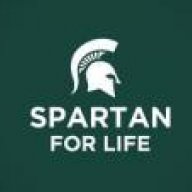 Messages

3,371
Reaction score

4,914
Location
Increase in boat cost still pales in comparison to the housing prices in my area. I feel less-sorry for the discretionary purchasers than those first-time home buyers, it's gutting what they're paying right now.
I'll have to look up my spec sheet from 2017 when we bought ours and play the game the next time we are up to our cottage.
Not to hijack the thread - However, I am 100% with Poto on the above quote. Our oldest son is buying his first home. Searched for 4 months. Lost out on a couple in the bidding wars 10-20 bids, crazy deals. The market has been insane.
We are excited that he has finally landed an accepted offer, but he went nearly 20% above asking price, with a significant amount of cash to cover gap above appraisal and mortgage financing (with 20% down just for the mortgage...thus nearly 40% down on offer price), 1 month free rent back to sellers, no back out after inspection if under a certain value, etc.... to close the deal. I think there was about 20 other offers on the home.
Mind you, we live in an area that rarely is ever this way, and the part of town he is buying in is NEVER this way. He is in a significantly better place to pull this off than I was at his age due to a lot of sacrifices he has made these past 3+ years. It's an amazing first home, but goodness, the entire process was insane. I don't know very many people that could have done something like that in their 20's.