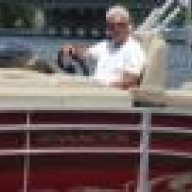 Messages

5,572
Reaction score

3,193
Location
The moderators as a group want to clarify our position on some contraversies on the forum and why some posts have been modified or closed.

In today's world politics have become so polarizing and have created such divisions that we ban them on this forum as it is designed solely for a specific boat brand and the lifestyle it brings.

We have received a few private messages from members complaining about posts that were either blatant political as well as comments about those that are veiled political, that is not outright political but having two possible interpretations, malicious though apparently innocuous.

We will have zero tolerance for all comments political including those that as described as innocent but could be interpreted as political.

In addition to political any comment that is deemed hateful, anti-religious, anti-moral or adult in nature will be modified or deleted and the poster will be held responsible. This could be as simple as a warning, but may include a temporary suspension. Continued violations may be cause for a ban from the forum.

This will apply to comments, posted pictures including memes and avatars.