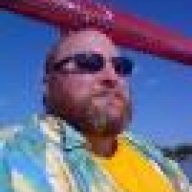 Messages

531
Reaction score

18
Location
We're starting this thread to collect everyone's specs in one place. That way, anyone wanting to know how the different options will affect their own boat just can look in one spot to see everyone else's real world experiences.

Just hit the reply button to this post, which quotes the format, and edit it to fit your specs. Simple and easy.

Make sure you get in the small details like the size of your pontoons, do they have strakes, the brand, model name and HP; that sort of thing. If you happen to have a specialized option like the ESP or Dual Elliptical setup, or perhaps are running a jack plate, mention that too.

​
Oh, almost forgot... Let's try and keep this thread "single purpose". If you are reading the thread and realize you have a particular comment or question for someone in regards to their specs & numbers, just start a thread in the forum and make sure to include the person's Online Name in the thread title so that they know you wanted to ask them something.

​
That's about it. Have at it!
B)
*
*
*
*
*
*
*
*
*
*
*
*
*
*
*
*
*
*
*
*
*
*
*
*
*
*
*
*
*
*
*
*
*
ERIC's BOAT:

Boat Model --------- Sedona L21

Model Year --------- 2006

Tube Option -------- Two 23" Tubes w/o Strakes

Power Option ----- Yamaha T50 - 50hp - 4-Stroke

Prop Specs ---------- 3 Blade Aluminum - 14x9p

Performance ------ 18mph @ 6000rpm on GPS

Last edited by a moderator: