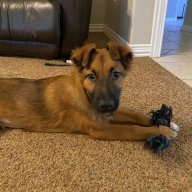 Messages

11
Reaction score

18
I've never owned a boat before and might be buying a 2008 Benington 2275RL.

I looked at the boat today on the trailer, and am going back tomorrow for a lake test.

I had a few concerns, I'd appreciate any feedback on how big of an issue these might be.

1. The boat has been stored in a covered slip at the marina in the water for summers. On trailer is covered parking for winter. There is some calcium buildup on the toons and the bottom part of outboard. How hard is this to clean/polish? Can I DIY?
2. One part of the back of the rear seat is torn along a seam. Can one section be repaired or does entire back need recovery? Estimate Cost?
3. Bimini cover is torn along two different seams -- seller says this can be resown and he has had other parts of the cover repaired already. Will the entire cover need replaced. What does this cost?
4. Trim Gauge does not work.

Other then this the boat is very nice. Seats are all very clean (except one tear I described).
Motor is a 150hp Mercury.
Boat has 550 hours.
Trailer is included in sale.
Seller bought the boat new and says it was serviced every spring. It has not been serviced this spring so needs done.

I plan on using this boat with the family. I will be towing Teenagers around on the tube or ski's. Will this have enough power to give a thrilling ride and throw teenagers off the tube? Seller said the top speed was around 30mph, but he wasn't really sure. My internet research made me thing it would do more like 40 top speed?

Anything else I should take a closer look at?

What should this boat sell for?