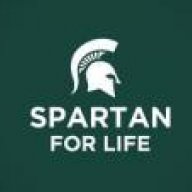 Messages

2,315
Reaction score

3,228
Location
Latest Update:
Pontoon repair update: Boat got into the welder. They found three areas of needed repair. Got the boat back Thursday. All work is falling under warranty since it involves weld points.
Upside: Felt light on the water, and mph and rpm's at WOT were back. Topped out at 41.3 mph and 5900 rpms. 24' SSBXP SPS 200 Mercury Verado Pro with Sea Legs. 3 people, 1/3 tank gas.
Down side: when we put it up on the Sea Legs, there was still some leaking taking place. Got under it, and there is slight leaking at one of the 3 weld repair points. We'll need to get it back in.
YouTube links are remaining leaks after initial welding repair work:
Post repair leak video 1
Post repair leak video 2
Picture is my MPH at WOT when I first got it back. Best its been for some time.

These are pictures from the welder during the initial repair.