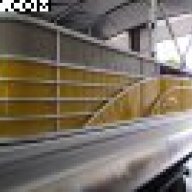 Messages

86
Reaction score

0
Location
We've had our 2275GCW for 5 days now and love it, perfect combination of sportiness, performance (well can never have to much power) and luxury. But a few things have come up that I need some answers on:

1) We have Merc Optimax 200hp, seems to run great but it has a noticeable vibration that can be felt in the boat between 1600-2400 rpm. doesnt seem to matter the throttle position and is smooth above or below that. It was like that from our test drive on, but seems to have become a little better now but still doesnt seem right. Could it be a prop issue?

2) What prop would you put on a 2275GCW with a 200hp 2 stroke? Dealer installed a SS "turbo 1" prop 14.25x17 3 blade. It has a great initial hole shot but after a second or the rpm shoot up and the boat seems to take a few seconds to really catch up speed-wise. At WOT it spins about 5300-5400rpm

3) This is my first boat with dual batteries, do you normally leave both batteries on or just alternate between then 2 every so often? And do both batteries charge when running even if they are turned off at the switch?

4) probably more for TB, how excatly does the speedo work? It says it "GPS Driven" but it seems to take time to catch up to actual speed when running or accelerating. Is it really basing info from GPS satellites like a handheld unit? I have taken a portable GPS on the boat yet to compare, its been raining the last 2 days and probably again today too

5) Can a boat with a raised helm be converted back to a non-raised helm "easily"?

6) Where is the factory subwoofer installed? Or for anyone who has had a system installed where did you mount your sub?