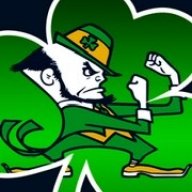 Messages

116
Reaction score

170
Location
This past weekend, when looking for a knocking sound at stern of boat (see separate thread, ended up being broken welds on a plate underneath motor pod) I noticed the attachment of my power steering to the engine was loose. This is obviously not the cause of any knocking sound, and completely unrelated.
On the port side, just behind the shiny steering rod there is a threaded end that kept coming apart from the black apparatus next to it when I turned. Same thing happened on the starboard side, however this side has a black C clamp type device with a screw in it that sits on the threads seen on the opposite site. However, when I hand tightened down the black C clamp all the way in the starboard direction, everything seemed to tighten up nicely, and the threads did not separate anymore on either side from their hubs.
My question is: is there also supposed to be that black C clamp thing on the port side as well? Hoping someone can take a pic of their setup to help me understand if I am missing one of these on my port side, or if my starboard side device just came loose and only needed me to tighten it.
Hope I explained it sufficiently. Pictures attached.
Thanks!