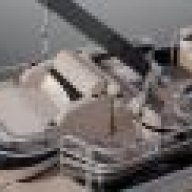 Messages

4,288
Reaction score

2,157
Just trying to keep the board active, so here goes. Most of you guys know your boats inside and out and can answer just about any question about it. Since its winter, and our boats are in storage, or covered, it will be hard for you to cheat on this question.

No looking at old pictures either.

The question is, and you get bonus points if you get it right, do you know how many cup holders your boat has???

Personally, I missed it by one cup holder. 14. I didn't realize (until I looked at old pics) that there was one on the far port side between the rear lounger and the "L" seat in front of it. Then again, I've only been on my boat 3 times before the marina started removing the docks.

So, did you get it right???