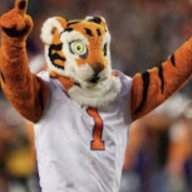 Messages

15
Reaction score

6
We purchased our first pontoon this week 21' SSX with a 115hp Yamaha. It was mounted at a small dealer 2 hours away. The motor sits as far down as the mounts allow. Does anyone have the same set up with pictures you could share or maybe see if motor is mounted any differently. Maybe adjust your motor sonits level and take picture to see where the large fins sit compared to the toons or the bottom of middle transom. I feel as though the motor sits to deep. I'm getting a lot of water coming up at the transom.
I plan on taking it to my dealer close to me.
Any help would be appreciated.