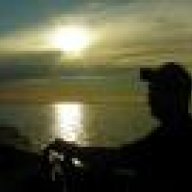 Messages

806
Reaction score

147
I bought my first Benny an 07 2275 GL tripple tube off the show room floor and didn't really know anthing about transoms. It had a 20" transom and I got a 150 Yamma engine with 20" shaft. Seems the 25" transoms are standard and I had to special order my new 2011 2275 GCW ESP with a 20" transom due to the fact I was keeping my old engine and putting it on the new boat., This was my first eye opener to there being different transoms when I was sitting at the salesmans desk specing out the new boat. Started to wonder why my first boat was ordered with a 20" transom when 25" seems to be more common and the standard. I also see that having a 20" transom limits the engine choices available also.

My questions are what advantage is there of one over the other?

Pros and cons of each?

Just looking for some info to quech my intellectual thirst for knowledge.

I have found next to no info regaurding this topic on other forums also so any input would be greatly appreciated.
Last edited by a moderator: