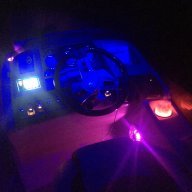 Messages

112
Reaction score

316
Location
Just got our new lift installed. I haven't seen it in person yet but my wife ran away to the lake this weekend and sent me a video of it.
My installer recommended raising the lift after leaving the dock with a reasonable explanation as to why. out of 40 slips at our place, about 15-20 have lifts. The only time I see them raised unloaded if if they're gone overnight. If they're out just for the day, they all leave them down.
Anyone have an opinion? I'll be gladto listen.