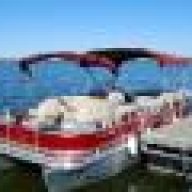 Messages

182
Reaction score

0
Since there is an "Obsessive Compulsive Cleaner" thread and I am a fanatical record keeper, thought I would mention the iPhone app I use. It is called "Boating Suite", costs a couple of dollars. It has 6 parts; a "Log Book" for recording outings (when, where, how long, who, etc.), a "Maintenance Log", a "Fuel Log", a "To Do List", a "Shopping List", and an "Expense Log".

What prompted me to mention this (besides getting credit in my quest to become an "Admiral")is that in another thread, goldnrod24 asked me about V-Lock devices and I mentioned they were sort of pricey. This prompted me to look at my Expense Log in this app. Since last August when I got my Bennington, it seems I have spent $1605.00 on "stuff".

I really need the weather to get just a little bit better so I can start getting out on the lakes instead of just playing with boat in the driveway.

Anyway, if you like keeping records, this app is really pretty good and worth the money.