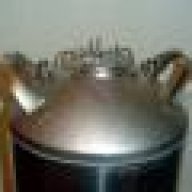 Messages

442
Reaction score

37
I recently bought my 2002 2275 RL used, and believe I got a great deal because the existing outboard was a 15HP Mercury 4 stroke. As I understand it, the previous owner was on a lake that mandated 15HP or less.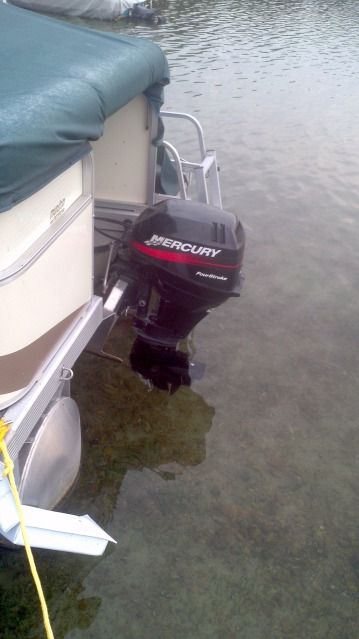 I had a 2003 Suzuki DF70, 70HP, EFI, tilt trim, that I thought I could swap. Well, things got complicated. The binnacle helm controls wouldn't match up, including the huge Bennington tach and tilt trim. When the Marina started talking about pulling the binnacle controls, installing the existing Suzuki side mount controls, pulling the Bennington tach, placing a filler and a smaller gauge, I had to cry 'Uncle'. Time for plan B. I traded my Suzuki, the Merc 15HP Bigfoot, and an old beat up Ercoa pontoon, and ended up with this: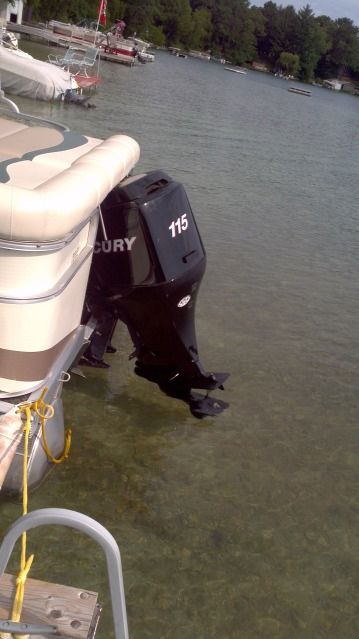 A 2006 Mercury 115 HP outboard with EFI and power tilt trim. It wasn't an even trade, but it's done. Feels like a different boat!
Last edited by a moderator: