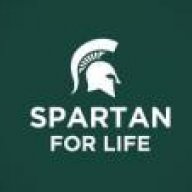 Messages

1,931
Reaction score

2,651
Location
Of course, all of us already know that pontoon boating is awesome, and is gaining popularity.
This little news article talks about the rise in popularity in Michigan for pontoon boating - particularly due to Gen X and Millenial's boating styles. It also had the following statistics that remind us of the importance of safety and wearing PFDs.:
• 70 percent of people whose boats have capsized or people who fall overboard drown,
• 85 percent of people whose boats capsized or those who fall overboard and drown have PFDs in their boat but are not wearing them.
• 63 percent of all people who drown never intended to be in the water.
• Drowning is the second leading cause of injury-related death among children under the age of 15.
• It takes only 20-60 seconds for a struggling victim to drown.
• Most drownings occur 10 to 15 feet from safety.
http://www.theoaklandpress.com/special-news-reports/20180525/pontoons-gain-popularity-as-boating-season-begins