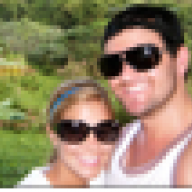 Messages

100
Reaction score

55
Location
Hello all as of today, I'm at my 20 initial hours on my Yamaha 150.

That said, I'm heading up North for two days to our cabin with the boat, later this week..

I know Yamaha calls for a service at 20 hours, but I'm not certain I'll have the time to do it before we leave for our cabin vacation.

I called the dealer, and they said it's fine.. just do the service before 30 hours.. no big deal..

I'm wondering.. what does the "service" all entail, and is it really ok to wait??

Thanks in advance!