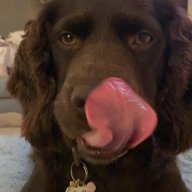 Messages

13
Reaction score

32
buying lake house and sellers have a 2017 22ssx with 115 Yamaha. We've struck a deal for the boat, golf cart, mower and a few other things. I know absolutely zero about pontoons, but have grown up on lakes/ocean all my life. Have owned Whalers from 13' to 26' and current boat is 21' Sailfish I'll probably take and leave at lake, too. Anyways, closing on house in a little over 2 weeks, but have given sellers 2 add'l weeks to pack/move/whatever. The Bennington is in great shape and only has 35ish hours. Don't have any pics except a few in the add, but it's immaculate. Seat covers over upholstery so all soft goods are about perfect.
my question (1st of many) is what are options for mounting a 9" or so gps/sounder? Every pic I've seen online leaves a lot to be desired (little/no room for flush mount). Main need is charting, but want a nice sounder, too. Old lake house growing up was on opposite side of lake so want to explore a lot.
will have more pics/info once all transactions are complete.