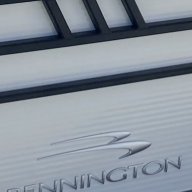 Messages

4
Reaction score

14
Hello all! Rather than lurking about figured I'd go ahead and join. Already gotten lots of good info from your posts so thanks!
Ordered in Feb - took delivery on Nov 10th!
This is the first boat we've ever custom ordered and waited for the worst time haha.
Here's our little baby 20sxl, we downsized from a crest liner 26. We just didn't need the space and tend to cruise or troll.