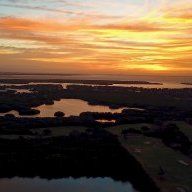 Messages

32
Reaction score

21
Greetings All,
I seen these on a boat in our community and wonder if anyone else has try these or has an opinion on them.
They are from Megaware here is the link
https://keelguard.com/megaware-pontoonguard/
I asked him if he likes them and he said he does and it helps keep dents and scratches off the edge of the toons, I guess they go on with 3M tape on back and seem to hold on ok as he has had his on for over a yr.
Any one have an option on these or ever used them? I have not seen them on very may pontoon boats and just wondering if I want to put them on my New 22' Benny when it arrives some time late March of this yr.