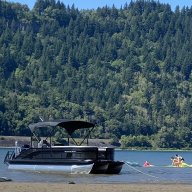 Messages

13
Reaction score

24
On my 2021 23LSB I ordered it with the basic gauges and Garmin Striker 4. I would like a better display all in one of whats going on with my boat and hate the little Garmin.
I want to replace my factory bezel/gauges and upgrade to a Go7 Simrad or Garmin 743. Will the wiring I need be up in the console? Can I just ordered the other bezel option and the Simrad or Garmin and wire it up? I'm ok with needing to run wires back to my Yamaha 200SHO, just don't know what I need and the local dealer isn't much help.

Wondering what road blocks and addition things I may need. Any input is appreciated.