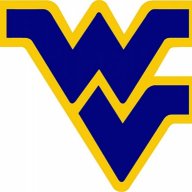 Messages

295
Reaction score

509
Disclaimer: Don't use your docking lights for anything but docking. They are not headlights to be used out on open water. Be aware they will night blind anyone close looking at your boat. Use them only when necessary.
The LED docking lights that came from the factory on my 2011 2275 GCW are rated at 1 Lumen each. OK, I made that up. But let's just say they are....underwhelming. I read on another thread here that someone added an LED bar light under the front deck. So I ended up doing that as well. I documented my project in case anyone else wants to do it.
I bought this 13" bar light from Tractor Supply for $99 plus tax. It was in stock.

It is marketed to off road enthusiasts and is rated at IP68 which means it is suitable for continuous immersion. It is heavy gauge steel and feels very sturdy.

I like the Deutsche style connector with the contacts buried deep inside.

I had to add my own lengths of wire. There is nothing significant about the yellow color I used. It is what I had available. I used crimp style butt connectors with integral shrink tubing. I crimped them with a dedicated crimping tool. If you're going to do any 12 volt wiring in your lifetime, invest in a $20 crimping tool. It will make foolproof butt connections.

Then I heated the ink shrink tubing that is attached to the butt connectors. It may be overkill, but I added a second layer of clear heat shrink tubing next. These wires may be subjected to direct spray under the bow and I don't want them to fail.

Then I put the wires in a piece of 3/8" split wire loom to protect them further. A wrap of black electrical tape and a shot of silicone in the end will keep most of the water out.

I mounted the light bar to the second cross beam under the bow and routed the wire loom to the starboard bow. I found the wire that supplies juice to the starboard factory docking light using a 12 volt test light. I cut it (with it's ground) so I could splice my new yellow and black wires into that circuit. I would have used butt connectors here, but two wires wouldn't fit in the connectors I have. So I ended up soldering them and then covering them with shrink tubing and wire loom. I fastened all wires securely to the underside of the deck with plastic P clips and stainless steel screws.

The way I chose to wire it, the new LED bar light comes on with the factory docking lights using the factory docking light switch. I could have wired them to a separate switch, but I can't think of a reason I'd want the underwhelming factory docking lights on without the LED bar light, or vice versa. And it was a lot easier this way.
I was able to mount the light without any drilling at all. I had to remove the bolt holding the metal strap that connects joist 2 with joist 3, but I put it back in the bracket that came with the bar light. The two other bolts that came with the bar light coincidentally lined up perfectly with two holes already found in the joist.

I tested the light from my dock. I'm back in a narrow cove and really need a strong dock light when we come home late. I am really happy with the light output.