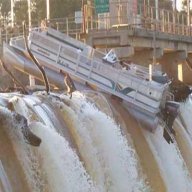 Messages

10
Reaction score

7
Howdy folks, first time pontoon/tritoon owner here. I signed the paperwork on our Bennington 22 ft in the morning. I feel like I have abused my sales guy as I have gone through engine choices nightly.
I'm really at a point where I'm hoping to get some input from some folks who have experience with these boats.
The boat will seat 12 and we plan on maxing that out as much as possible. However it will generally be 2/3 adults and 1/3 kids. We want to be able to pull tubes but I am still really uncertain on horsepower. The deal as it stands right now is a standard 175 horse Yamaha outboard. Do you guys think this is enough to get the pontoons on plane and pull a tuber? I'm not unrealistic, I would be happy with 35 mph.