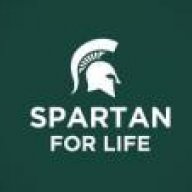 Messages

2,315
Reaction score

3,228
Location
That Really Sucks ! So would they have been leaking from day one 2017? You Think? Or what goes wrong here? Can a weld go bad after 3.5 summers?
Good question. I think it started over the 4th of July weekend this year. We did a lot of water sports that weekend with my wife's sisters family up. On Sunday, July 5th I noticed a slight list to port. Thought maybe weight and wind were causing it due to how people were sitting, and windy conditions with the bimini up. Thus, I didn't put too much Thought into it.
I then thought it was listing slightly on two other trips out since then. At the same time, the Sea Legs have were struggling, lifting the boat funny this stretch of time. Thought it odd, and that maybe something was wrong with my port side Sea Legs since they were not lifting the boat equally with the starboard side - actually left messages with Sea Legs support. Hence, my actual attention was focused on the Sea Legs.
It is only this 3rd time out that I noticed the water dripping/spraying out underneath when trying to examine the Sea Legs. I then thought that the boat seemed to be listing again on that same trip out. Not sure if it gave way more and was worse this time, or if literally I had been this inattentive the past few times docking it up. However, now I am sure the Sea Legs were "acting/lifting" funny due to the severe imbalance in boat weight between port and starboard due to the water leak.
Either way, I am fairly confident this is a brand new problem after 3.5 years of otherwise being okay. However, it is surprising to me after having had it for this long that two welds would have failed to this degree. That said, I don't know much in these areas...welds, structureal integrity, etc... Just not my area of expertise or knowledge...