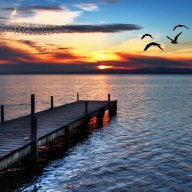 Messages

270
Reaction score

335
Location
I would be surprised if this exact question hasn't come up many times before but I spent 20 minutes searching and could not find anything close.

A lot of things have to happen before I am actually driving my first boat. I might end up buying a leftover, another brand or I might even end up with a fiberglass I/O so don't invest too much time responding to this (unless you want to go nuts and the admins make this a "sticky").  But while I sit here on dry land, waiting for the person who's going to buy my house finally come along and buy it, I can't help but browse the "build your pontoon" section. If nothing else, it educates me a little!

I'm asking about all of those little options, not the big ones. That research was done and I'm shopping for a 23 foot R class with ESP and a 225 to 250 engine - Lake use only - Will tow skiers, boarders and tubes on occasion - Virtually no fishing.  I'm planning on dealer applied Sharkhide.

So disclaimers now aside, what options are important?  What options matter?  What options are silly?  What options are better bought and installed elsewhere?  So here are some examples.  Feel free to add your own:

I can guess why two batteries are better than one but what's up with the switch and why does it matter where it is or how automated it is?

My wife wants the double bimini but is there a downside to that?  Does it block an exit while down?

Power bimini?

I saw a rear view mirror option for over $300 and a porta-potty (I'm getting a 75 series) for around $100.  Should I look at aftermarket or suck it up and pay because theirs is that much better?

Hydraulic helm pedestal?  Is that worth it?  I'm 5'10" and fit in most cars just fine.

What about packages?  Is there a "must have" or a "be sure to avoid" package?

Flooring is a big question and I know probably for a whole separate thread but I need to pick that too.  Is the teak worth it? Carpet? "Seagrass" whatever that is?

There are two levels of upgrades to the seating - pillowtops and such.  Worth it?  The stock R seats seem fine to me.

Water/fuel separator?  Will that work well enough that I can have a little less worry using ethanol fuels?  I doubt it can deal with full blown phase separation so I'm NOT going to count on it for that.

Underdeck wave shield?  Isn't some form of under-skinning standard on the R class already?

Radio and GPS, fishfinder etc.  I like the look of "factory/stock" more than aftermarket but the PRICES on their GPS seems crazy high and I'm going to want GPS for finding my way around on Lake Norman.  As for radio, I like satellite radio but for the times when I'm going to be on the boat, I can deal with FM as long as I can put in a MP3 CD or a USB flash drive with my own MP3 music files.

Ice chests?  Cup holders?

LED lighting? 

Rub rail protectors?  Stainless steel rub rails?  Being my first boat I'm sure I'll bash it around some at first and I HATE dents!

Center tube fuel tank and/or storage?  I'd rather have the storage if you can't have both but are either worth it?  I doubt I'll ever pull up to the pump with an empty 54 gallon tank and say "fill er up."  Maybe if I close my eyes when I do it?

Mooring covers?  COVERS for the mooring covers?

I realize some of these things are personal preference and budget controlled but I don't mind paying a little more provided I get VALUE.  Bang for the buck is what I always shoot for.

Thanks in advance!
Last edited by a moderator: