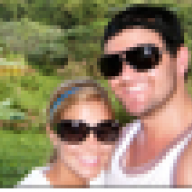 Messages

100
Reaction score

54
Location
My wife and I just bought a 2019 23SSBXP Premium with the Express Performance Package. (3 toon, lifting strakes, under water skin, etc) also has the seastar hydraulic with tilt option.

I signed the papers with a 115 Yamaha.

I'm having second thoughts..

They told me for 4k more I can get the 150 Yamaha.

Yes or no?

My situation: My wife and I have two boys (4) and (8). And keep it on a lake here in WI. I like speed when I need it. We will likely tube and maybe ski if I am up for it..

Will I be happy with the 115 or for 4k go with the 150?

That said, my previous Benny was a 2008 23' , 2 toon with a 90 hp Yamaha. Did the job but I always yearned for more hp.. will 115 fill that void with the new boat with 3 toons and strakes and Under water skin?