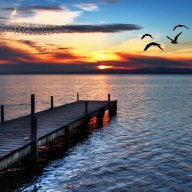 Messages

270
Reaction score

335
Location
A real sob story.  Get your tissues ready.  I'm writing all of this in hopes to prevent another from suffering the same tragedy.  If I can spare just ONE boat owner . . .


There were a couple of things I didn't like about my 2013 22RLCP.  I liked the floorplan on paper but not after a few uses.  I didn't care that the boat had carpet . . . at first.  I never used the sunpad or the changing room under it.  I didn't like that I had to stare at a large sticker that said I couldn't use the port side captain's chairs while underway (the only reason I liked the floorplan on paper in the first place).  That's about it.  Oh, I didn't like the way it sat in the water with the heavy 250HP hanging off the back . . . like it was always trying to "pop a wheelie."


I wanted a REAL boat.  I wanted a boat that LOOKED like a BOAT.  I didn't want to be driving a minivan, I wanted a CORVETTE.  Well, there were only a couple of minor things I didn't like about the Benny I had but after only 3 days I found there was almost nothing I liked about the boat that replaced it.  I'm not going to list them and then ask you to help me find a buyer but suffice to say I'm a pontoon guy after all.  There's nothing wrong with the boat, it performs as it should, it's just not for us.   


So how did this happen?  My wife and I wanted a windshield (I want to say only she wanted the windshield but she might see this someday or I might get ratted out so I kind of wanted it too, okay?).  See, while it was fun going 47 to 49 mph once in a while, whenever I did, the balmy NC weather in July turned into Maine weather in April.  The supersonic speed made my face distort like in that old movie where the guy sabotaged the centrifugal training machine and the other guy almost died in it when it went really fast.  I can't remember the name of the film or plot or the cast but I remember that stupid scene for some stupid reason. 


I tried to buy another pontoon.  Manitou and Bennington both had models with Windshields but YIKES they added boo koo bucks to the price.  I sold my boat in the high 40s and would have had to pay mid 70s for a windshield model.  It didn't offer much more than my RLCP either.  So here I was, kicked out of the Bennington club by yours truly, all for a windshield I couldn't have.  So like Richard Gere in Officer and a Gentleman - - I HAD NOWHERE ELSE TO GO.  Now THAT movie I remember well.  I turned to the only boat that would have me and my budget . . . yes, a (GASP) fiberglass bowrider.  I shopped my little butt off and bought what I thought was a great boat.  Great looks, great ride (sorry, no - don't do test drives on Tuesday mornings) and (cue the sunshine and high pitched string chords) a shiny, chrome lined (wait for it . . . . )  WINDSHIELD!  Not only that but it has a door below the windshield to cut the boat in half and block even MORE evil airflow.  I mean even Bubble Boy would be proud (yeah, I saw that too).


So here I am in the exact same position I found myself a year ago . . . trying to sell a near new boat that I don't want and maybe keep enough money to undo this mistake and come home to you guys (if you'd even HAVE someone like me after such a betrayal).  If I'm lucky I'll be able to find something decent in the mid 60s.  Ride is very important to us or I would just go with an S class with SPS but after having (and losing) the ESP, it makes sense to go back to it even though I'm sure the SPS is pretty close.


Moral of the story, if the wind is bothering you, put on a set of goggles.  Maybe get a scarf like Snoopy so when you fly your Sopwith Camel around the lake you could look cool and not go down the same road I went down.
Last edited by a moderator: