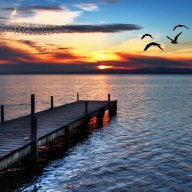 Messages

270
Reaction score

335
Location
I tried the search feature as I'm sure this has been asked and answered already but it's not that great.

It's not easy to tell from the pictures and descriptions so I'm going to ask here . . . what is the REAL differences between the R and G class? I'm looking not for a salesman's perspective so much as I'm looking for an experienced, "end user" perspective. My understanding is that the S is entry level trim and the Q is the "Donald Trump" trim so that is why I'm looking only at the middle ones.

Aside from the R class possibly including features as standard that are options on the G, what else can I expect? Once I walk into a showroom, being my first boat and all, I'm sure I'll be overwhelmed with all of the different configurations, etc. So I'd like to keep things straight in my head by at least limiting what choices I can before I even walk in.

I thought I had things narrowed down already but then the popularity of the stern lounge configuration got me looking at those models. Here is where I was BEFORE that, based on research here, talking with folks, talking with salespeople and reading this and other forums:

2274 GL

2275 GL

2250 RCL

2275 RL

2275 RLC

2275 RLCP

I (think I) want the tri toon ESP package with a 250hp engine. I want the changing room (primarily to have a "head") but I do really like that 2250 RCL floorplan so if there is a downside to the changing room/head concept, I'm open to be convinced.

So my question essentially is this: If a G class were optioned like an R, what differences would be left to justify going with the R?

Feel free to comment/discuss any of my other choices or if you know of an older thread I can read, please let me know.
Last edited by a moderator: