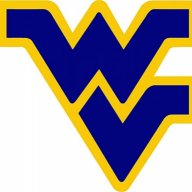 Messages

377
Reaction score

655
The OEM Garmin 95 Fishfinder on my 2011 2275 GCW gave up the ghost at the end of the season last year. It showed signs of moisture intrusion on the screen and then eventually wouldn't power up. I want to find a replacement that fits in the same gimball mount. But, as many here have figured out, it is discontinued. This post
Need replacement for OEM 2010 Bennington GLi Garmin 95 depth finder
advises a Garmin 100 will fit in the same location with minor trimming. Problem is that one is discontinued as well.
I called Garmin and learned the Garmin 95 is just the OEM version of their Garmin 90. But of course it is long gone too. Garmin doesn't have anything close to the same form factor (4.7" wide x 4.9" tall) in their current lineup. Before I tackle modifying my dash to accommodate something different, does anyone who, perhaps upgraded their OEM fishfinder, have a working Garmin 95 or 100 they'd like to sell? I'm not finding either on eBay or FB Marketplace.
And if I need to go with something different, I will go back and read the many threads where people discussed what they went with and how they like them.