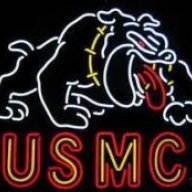 Messages

12,904
Reaction score

6,931
Location
Its the same as on the stern lounges with rails . Lift and Hold in place .
Here is Benningtons explanation on the build site . " Loading or unloading for your day on the water is easy with the all-new port Gate Glide holding the gate in place as you enter and exit with your hands full. Color matched to rails. "
Jacks statement has Benningtons description. Reading that, it's meant to hold the gate open, not assist on automatically dropping it in the holder. Even though it doesn't work as you expect or desire, by their definition it works as designed. Maybe you could slot the mounting screw hole to get some slight horizontal adjustment. That's what I'd do.