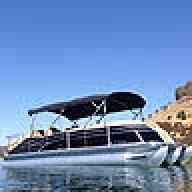 Messages

663
Reaction score

496
Location
Hey what is everyone using for a quick easy flashlight.  I have the opinion more is better in this department. And because I'm not going to be the only only holding or using it and it can easily end up in the water, I don't feel like spending $200 on a Elzetta flashlight to have tucked away in every cubbyhole
  I have bought these cheep flashlights. I get them on Amazon. They have a Adjustable beam that works awesome Spot to Flood. They also have 5 modes like Low & High power & Strobe & SOS. You can get 2 of them for as low as $15 and the light output is great. And hey if they accidentally get lost or find their way to Davy Jones locker "Who Cares" 
$14 for 2 of them as of today!
https://www.amazon.com/gp/product/B01H1L3TAI/ref=oh_aui_detailpage_o00_s00?ie=UTF8&psc=1
What are you guys using?