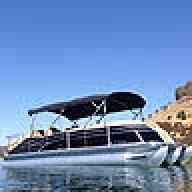 Messages

658
Reaction score

490
Location
Well True to his word he sent me 2 new lights no questions asked. They look exactly the same to me. I will try them out.
one person had asked what the semi clear plastic tube that comes with the light is its listed a 18650 Plastic Tube. It's a spacer for the 18650 Lithium battery that you can run. You can either use 3 AAA batteries or 1 18650 Lithium. I wonder if and when you run the Lithium battery if the light is brighter??. I was tempted to buy a a few but then I ran across a few more lights on my battery quest that made me say Humm I should buy that light. LOL.
https://www.amazon.com/gp/aw/d/B06XG4JRYX/ref=aw_pd_cart_vw_1_1?ie=UTF8&psc=1&refRID=PRCRKYMHHBSE296AYPYD
O well this one is $24 + you need 3 Lithium batterys $8 says it's 3800 Lumens. That's like 4x as bright as the Orignal ones I posted. I will let you know how it works out.