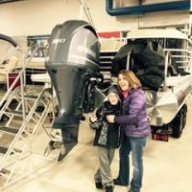 Messages

385
Reaction score

113
Location
I received these from my dealer to help me with my floorplan and options decision.
I thought that they would be helpful for those that want all the information they can get.
Unfortunately, I only have the drawings for the boats I'm considering.  Maybe others have other configurations that they can add to this thread.  If there is value, maybe it can be pinned?
Edit:  It seems that I'm limited to the filesize I can post.  Maybe because I'm new??  I was able get one posted, but I can't post any more.  They are all less than 150K.  If I'm limited because my account is new, someone please send me their email address and I'll send them the files via email so they can post.
I've got drawings for:
2250GSR
2275GCW
2275RCW
2375GCW
2375RCW
2350RSR
Mark
Mods please move if you feel another area of the forum would be more appropriate.
2250GSR.pdf
Last edited by a moderator: