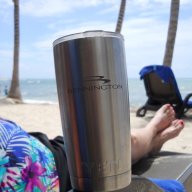 Messages

1,038
Reaction score

119
Location
Brenda's oldest son PFC Aaron D Walsh is currently serving in the United States Army in Afganastan as a helicopter avionics tech. We are all proud of him for his desire to serve his country, and thus far it has been mostly uneventful, other than a few mortar rounds on occasion that fall outside of their perimeter, or hitting golf balls into the abandon soviet mine field for some laughs. Mostly just hot weather and lots of helo's to fix.

He informed us today that his squad had been chosen for a thirty day mission in the desert, no repair equipment, just a few trucks loaded with armarment and 16 other soldiers. His group was chosen because they had more weapons training than the others in his area, and because there are no infantry units close by.

Of course, this has given Brenda quite a suprise, and reason to be truly concerned as this was not in the job description. However, he is a soldier in our military, and is expected to do the job assigned to him. Aaron on the other hand, while not wanting to go into harms way, is some what anxious to get his hands on the belt fed grenade launcher.

I am posting this to be a reminder to all free Americans that all of our troops need our support, prayers, and a care package now and then, if you have a loved one currently serving then you know what i mean. If you do not, take some time to consider what you could do for those who protect your freedom, the Red Cross, USO, and the many military family organizations can lead you to a way to show your appriciation for these fine young people serving our country.

For those of you who have served our country, i give you my thanks for your sacrifices and service.

For the rest of us, please step up to the plate and make a difference in a soldiers life, show them that you care, and that they are protecting the finest people on the planet.

Carry on!