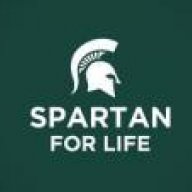 Messages

3,376
Reaction score

4,921
Location
Warned: Long Read. Likely a Rant. Just reaching out to vent to my Bennington friends.
For those that know, our 2020 at the cottage was rough (not counting Covid and all): drunk snowmobiler crashed into it and caught the front on fire leading to major repairs and insurance/court issues, storm ruined part of roof and had to be replaced via insurance, next door renters not securing a rental pontoon that slide into our boat and dock causing cosmetic damage and another challenge, and a leaky port pontoon that had to be warranty weld repaired…twice in August!
Honestly, I felt we had just fast forwarded worth a lifetime of cottage crap, and were due for some smooth sailing in the summer of 2021. Well I was wrong, and here's the story:
Get boat from dealership and in the water 2 weeks ago. Dealership does ALL work/upkeep/storage/etc. for our boat. Gets put in at boat lunch be dealesrhip, and I drive it 4 miles to our dock. Boat is operating great. Dockside I don't have enough battery power to put the Sea Legs down. Volts on both batteries in high 11's and too low to operate Sea Legs. What? This cannot be…
Call dealerhip, question their pre-season inspection because, well, my batteries obviously are not holding their charge (4 years old, so I get it…but seems it should have been caught by them). They wave dock fee, send someone out with 2 new batterIt's and install them. Pricey batteries "tailored" for the Merc. Verado with Supercharger they say…. Volts look good, and we put the boat up on its Sea Legs.
Boat sits these past 2 weeks unused, but with Perko switch OFF. Go to boat today for the first time since the battery install and Sea Legs wont lower: both batteries too low of volts to operate: bat. 1 at 11.8 volts and bat. 2 at 12.1 volts (Sea Legs has a minimum voltage to work to insure enough amps to crank start the motor…something like 12.2 or 12.4….). Again…what? Dealership closed, so I figure I will follow up the next day. In the meantime, I figure I will put it on the battery tenter/charger.
Put bat 1 on tender/charger, and plug it in. Approx. 3 hours later bat. 1 at 13.3 volts. Unplug tender. Enough to operate Sea Legs so I know I'll be good. Hook tended up to bat. 2. Plug in tender. Almost immediate smoke coming from almost all wires in the battery harness/Perko switch area (see Youtube video link below).
I immediately unplug tender. Some wires burnt through. One main wire harness melted a seam into it. I am certain I narrowly averted a fire. I even grabbed the inboard fire extinguisher and waited out about 10-20 minutes waving away smoke just in case. Smoke even came from vents going into the interior of the boat at the Swingback area, so I am thinking wires going from harness towards helm inside the boat may have melted too. Also, front half of the boat had the mooring cover over it, and it started to fill with smoke too, so….? No way to know the extent right now. Notice burned plastic odder from that vent and interior of boat though.
Afterwards I inspict all wires and the batteries. Hook up looks right from when the dealership put in the 2 batteries. However, I notice under close inspection liquid beneath bat. 2 in the tray. Cause? Source? Crack in new battery/acid? Not sure why its there, but it should have been bone dry. Boat was covered, and it had not been raining up here. Entire boat is otherwise totally dry…
I am flipping out and furious tonight. Just trying to keep my sanity together until I can get into the dealership when it opens tomorrow morning with my pictures and videos. Some pictures of the aftermath below. Also the video link to initial smoke and near fire. I am wondering how the extent of this can even be ascertained short of pulling and examining wires running into and under the boat given the smoke and smell coming from the swingback vent.
Smoke Video Link:
Near Electrical Fire
Pictures after it settled down: