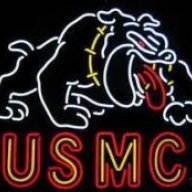 Messages

12,895
Reaction score

6,925
Location
Did you realize......... I see people all the time (especially rentals) on our lake with kids (and adults) sitting on the bow with their feet dangling in the water while moving. Our lake pontoons average 10 mph but many toons may average 20 mph easily. 
If they were to catch a wake and get pulled off, at 20 mph the boat will travel 29.3 feet IN ONE SECOND. GUESS WHERE THEY ARE ...... UNDER THE PROP!!!!!  (105,600 feet hr/3600 seconds=29.3') 
Read the statistics here. Don't be a statistic !!!!
http://www.propellersafety.com/propeller-accident-statistics/
At an appx. 3300 prop rpm (average engine speed 5500 rpm) the prop spins 33 times in a second or 3.3 times in a tenth of a second. With a 3 blade prop that's 10 strikes of a blade in 1/10 second!! Think of the damage that would do to someone's body, head, etc.... the next time you allow this or see this happening......
Last edited by a moderator: