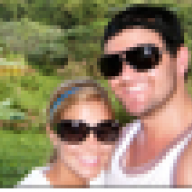 Messages

100
Reaction score

54
Location
In Wisconsin.
Bought a new 2019 23ssxbp.. one they had in stock. No motor in it.. just setup with Yami controls.
Closed the deal.. initially with Yami F115.
After this damn forum.. .. I realized I needed the F150 Yami..
Dealer said it's no problem.. we will just order one and rig it. No big deal, 150 has same controls, and also comes with an upgraded stainless Yami prop as opposed to the aluminum on the 115
Cost is flat 4,000.
Now I'm seeing and hearing in here that that price for the 115 to the 150 upgrade is crazy! People have paid half that etc etc. Which obviously makes me upset.. and so I went into the dealer and they said that's his cost.. they do it all the time.. this comes with the Yami recommend 3 blade stainless prop, he's not making any money off me on the switch, I just have to pay the price difference. ($4,000) Etc etc.
That said, I paid it. They didn't have any in stock and so Engine is on its way from the factory in tWashington State to WI, as we speak.
Thoughts?
Last edited: