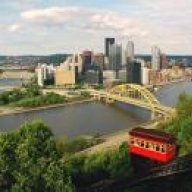 Messages

1,590
Reaction score

974
Location
Wave Armor 24"L Horizontal Dock BumperItem # 437944
Customer Rating:
★★★★★
 Write a review
. This action will open a modal dialog.
Key Features
Protects from dock damage

Durable polyvinyl material

Superior strength and longevity

Mounts easily

24"L x 10"H x 6"D

 
Our Price  
$59.99
Low Price Guarantee
Availability: Ships from vendor in approximately 15 Days
Please note: This item can only be shipped to U.S. addresses.
Boating Season is near so my thoughts are on better protection for Benny when Docked at my Dock
Keep in mind I live in The Wake Zone Area of The Lake 
With Low Gas Prices This Year .... The Speed Demons Will Be Out In Greater Numbers
This is an Overton Product 
My concern is will the up and down from the wakes cause it to rip out of the dock ?
Does anyone have experience with this in a wake zone
In a No - Wake Zone it is a no - brainer
But with speeds of 60 mph on the water I am concerned 
Your thoughts are appreciated 
I will be buying minimum of 2 maximum of 4
Notice that the product appears to overhang the dock substructure in top photo
When The weather permits I will check substructure to my dock
Hoping it is 2 x 10 Not Sure It Has Been Awhile 
Last edited by a moderator: