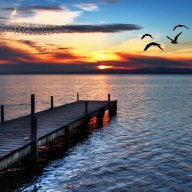 Messages

270
Reaction score

335
Location
I wasn't crazy about the floor plan on my former boat - 2375 RLCP.  I did like the L shaped area to my left, wrapping around behind me.  It made for a very social "pit" area, even while underway.  I love the look of the RCW line.  I love the way they taper down the side walls to the rear and the seats look very inviting.  The thing is, the type of guests I find on my boat (I don't "find" them there, I usually "invite" them but you know what I mean) don't seem like the type who'll run back there and hop in.  Some will I'm sure but the majority will end up sitting up front and I know from reading here that few captains like a boatload of people in front of them with nobody behind them. 


When I was selling my boat, my sales skills (as a broke, real estate agent) had me talking people out of that floor plan when they said they weren't crazy about mine.  I would tell them that 40 percent of the boat is dedicated to two people who are now isolated from the rest.  I also told them they were being tricked by those brochures that showed bikini clad models back there all of the time.  I told them in reality they wouldn't be bikini clad nor would they be models. 


Then after my boat was gone started to LIKE the design.  It looks awesome and as I said above the seats look very inviting.  Then I started thinking about it again and even involved the Admiral.  We discussed our typical, fully dressed, non-model passenger manifestos of the past (no offense meant if some of you are reading this - I mean Suzi is a model but never wore a bikini - I'm just saying . . .) and how we much preferred to have everyone in a more social environment.  If there are two warring groups, there is still the bow area which will always be separate from the stern area.  I like the way Manitou did theirs . . . each one of their rear facing loungers converts to a 2 person booth.  The only thing I don't like about their otherwise excellent execution of that is how the rear facing person cannot prop up the seatback and is forced to sit back in a now awkward semi lounge position.  As full blown loungers they're a little less comfortable too, much like how a convertible sofa makes a lousy sofa and an even worse bed.


I was wrong when trying to imagine how my former boat would be used.  I pictured everyone fighting for those two forward port side captain's chairs but nobody seemed to care one way or the other.  They were never the first to go.  On the contrary, when I asked people to shift over for proper weight distribution, they seemed a little annoyed.  To make matters even worse, Bennington decided to put a warning (disclaimer) sticker next to the seats saying they were not supposed to be used while underway!!  Maybe if they put a loveseat there it would have seen more use.


So for those of you who have the ever so popular and awesome looking rear facing lounger floor plan, am I over analyzing this like I did on my old boat?  How have your experiences been?  No need to reply if you are lucky enough to always have the bikini clad models back there.


Thanks!