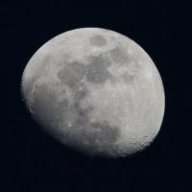 Messages

159
Reaction score

24
Location
I've been designing an alarm for the swim ladder so that there will be both audible and visual notifications when it's down and the engine is running.  Since the ladder tucks under the rear deck you cannot see it unless you remember to look before you start moving.  My wife left it down the other day and we dragged it around for almost 1/2 a mile, fortunately at low speed in a no wake zone.

My plan involves a water proof N/C switch that will be engaged when the ladder is up and locked into position.  If the ladder is not stowed when the key is turned to the engine run position an audible alarm will sound and there will be a blinking LED on the console.  I'll post more info as I begin to build and install this system.  I'm doing this because my brother dragged his ladder from one end of the lake to the other and lost two of the plastic step inserts.

Anyone ever hear of anything like this?