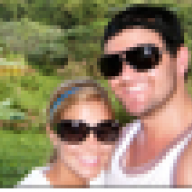 Messages

100
Reaction score

54
Location
Just took the brand new boat out of the water for the first time today. We bought a brand new bunk trailer as well. The trailer shop had the boat specs but the rear toons were hanging off like 3 feet! That can't be right??
So..I adjusted the ladder/winch and this is where I'm at now... the back toons are lined up with the bunks at the back. Looks better imo.
Does this look ok regarding the trailer, the straps / locations etc?
I can't get it to touch both of the front bumpers.. I think the stairs/winch might be a little crooked.. but it is close.
Anything I should change with this setup before my first road trip tomorrow?




Last edited: