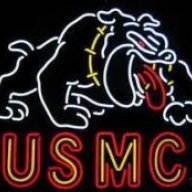 Messages

12,895
Reaction score

6,925
Location
Rules must be followed please, or post will be edited or deleted.
RULES:
1. ITEMS CAN ONLY BE POSTED IN THIS THREAD, ANY OTHER FOR SALE POSTINGS WILL BE DELETED.
2. NO BOATS OR MOTORS ALLOWED.
3. NO DISCUSSIONS ABOUT ITEM IN THREAD, DISCUSS OFF LINE. This will keep the thread clutter free.
4. NO DISCUSSION ABOUT SELLER ISSUES WILL BE ALLOWED, IF THIS FOR SALE THREAD GETS ABUSED, IT WILL BE SHUT DOWN.
5. BUY AT YOUR OWN RISK!
6. Post a short description of item for sale (or wanted), price or "best offer" and contact info ONLY. Any further discussion about item(s) is to be made via pm, email, verbal contact, etc..... Seller has right to sell to whoever they feel comfortable with. There is no "first response" rule.
7. Placing a post in this thread means you've read and accepted these rules.
Please, if you don't like the rules, don't post. Failure to follow rules may cause your post to be edited or deleted.
8. This is for self owned items only, please no linking to other sites, it just clutters the thread. Commercial items must be approved by moderators first. Bennington has relaxed the selling rules slightly, so let's not abuse this privilege.

ALL TRANSACTIONS ARE BETWEEN THE INDIVIDUALS IN CONTACT, AND THE FORUM OWNERS OR MODERATORS ARE NOT RESPONSIBLE FOR THE ACTIONS OF PARTIES INVOLVED IN ANY TRANSACTIONS.
Last edited: