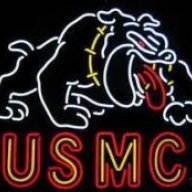 Messages

11,336
Reaction score

5,490
Location
Hey everyone,
I'm shaving my head for childhood cancer. See the link below to my donation page if you would like to donate.
$1, $5, Every little bit helps.
For those of you that might know me, or have seen me, shaving my head might not seem like a big deal, but it is to me,
to be able to possibly help a child with cancer.
It's a bad enough disease for an adult, but a child is un-acceptable. Won't you help me?
I've lost too many friends and family over the years, I can not even fathom losing a child, no matter what the reason, but maybe we can stop at least one of them.
Thank you in advance,
Smitty
Http://www.stbaldricks.org/participants/mypage/717013/2014/
Last edited by a moderator: