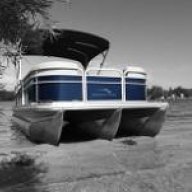 Messages

8,720
Reaction score

7,442
Location
I have another question for you guys and TB.

So we're getting closer with moving forward with the next boat but want to make sure we have it right. I see on the boat builder that there is an option for "Lifting strakes-Sealed (ESP/SPS)

What is this? We are building the boat to have the best top speed and also for salt water(in case we move south) I know the SPS package has strakes and foils already but does this add strakes to the outside tubes? Or is this just sealing the strakes already there, and if so, why is this not included in the salt water package?

TB-Do you have the specs on the 24 ssrx sps and 200 that was at the on water demo??

Also, I thought there was a stainless ladder coming out for non extended deck. Any photos of that yet?

Thanks for all the help and patience everyone.