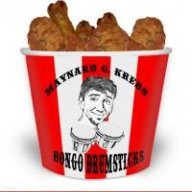 Messages

278
Reaction score

217
Hello everyone, new to the forum and new to pontoon ownership. Brought home an '06 2075 FSI a couple of days ago. It had been kept in dry storage at the local lake and some raccoons used it as party central. The owner was an older woman that lived out of town and she didn't want to deal with the repairs so now it's mine. Here are some "as received" pics:
T50 with 40 hours. Not fast, but this will be on a smallish lake (3 mi x 2 mi) and it's a non-contact body of water so 50 hp is plenty for fishing and cruising.
and here's what the raccoons did...
couch
captain's seat
lounger
I've spent the last two days cleaning it and have the damaged interior ready to go to the upholstery shop.
The carpet was filthy but several hours with a RugDoctor has it looking pretty good. I hope to have it in the water in a couple of weeks.