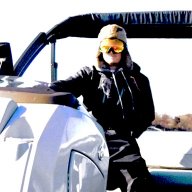 Messages

1,020
Reaction score

1,644
Location
SEAFLO 12V DC 1.2 GPM 35 PSI 21-Series Diaphragm Water Pressure Pump for Marine Boat RV Caravan ~ $30. Available on Amazon and most marine supply stores.

​Here is a kit with a timer and all the parts you need for installation. It uses the pump listed above. http://www.drybilgesystem.com/ ~$400

Just be sure to use a waterproof fuse holder for the pump and waterproof all electrical connections. On my tune there was a bracket in the rear of the compartment to mount the pump.
Thanks - I read some reviews and people are very pleased with this product. Apparently uses titanium contacts for corrosion resistance which seems like some thoughtful engineering.