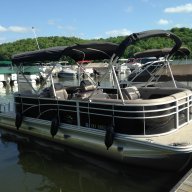 Messages

269
Reaction score

360
Location
Heck of a game. One of the best battles I've seen in this rivalry in a looooong time.
Both teams have nothing to be ashamed of in terms of effort and heart on that field.

Lots of talent leaving Michigan after this year, so I'm almost certain that Ohio will be dominant again next season.

Hold your head high for the Buckeyes...onwards and upwards!
Ohio State lost the line of scrimmage on both sides of the ball. Not expected, but yes they are young and should bounce back.